Contemporary Bed Platform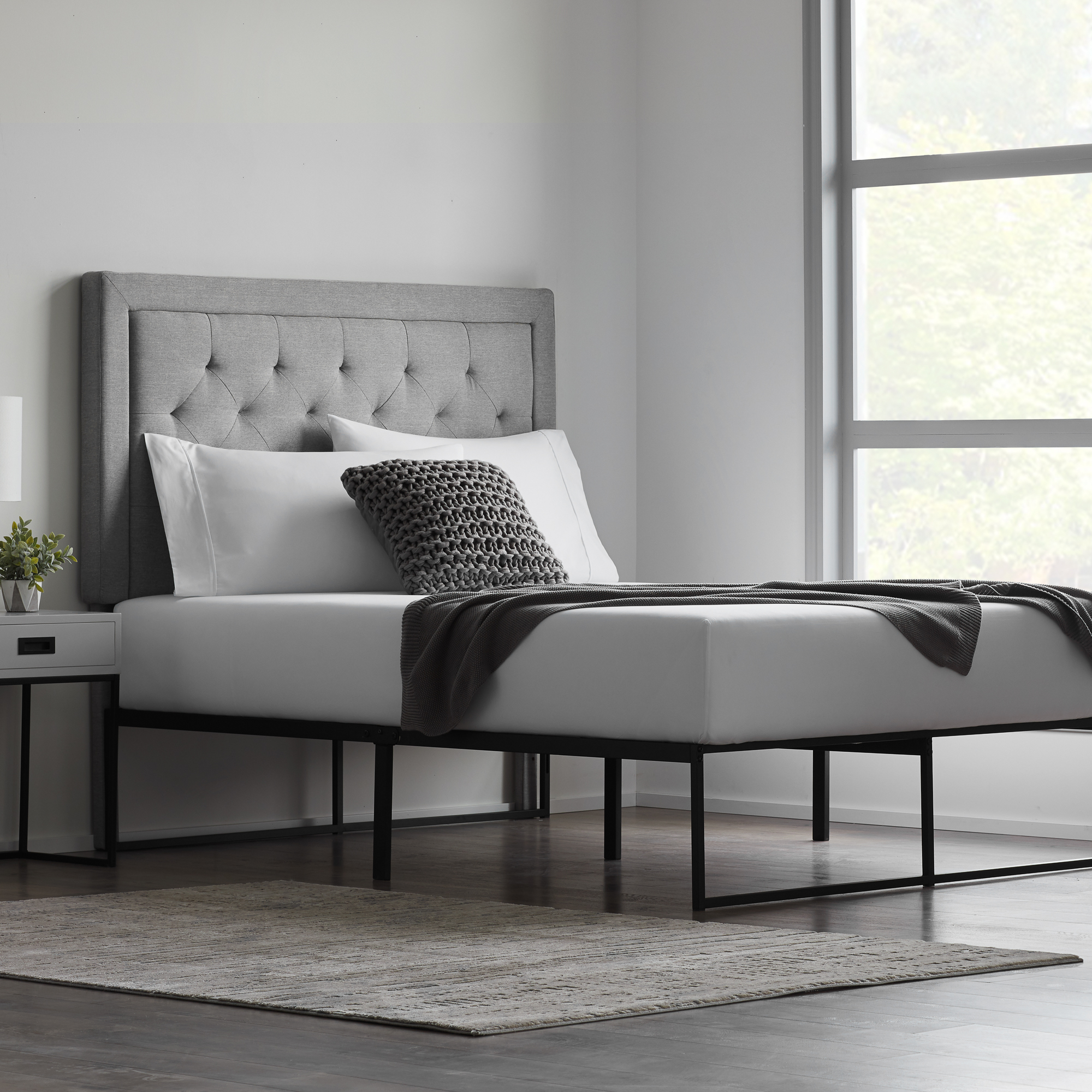 Weekender™ Modern Platform Bed Frame
Enhance your sleep experience with an affordable, contemporary bed platform. The Weekender™ Modern Platform Bed Frame by Malouf Sleep is a black metal platform that provides the same support and vertical lift that a traditional bed frame and box spring provide, but in a much more compact and attractive package.
The Weekender™ Modern Platform Bed Frame features a contemporary look and feel, with clean lines and a brushed, matte-black finish. This platform bed frame is built using all-steel construction and has a hefty 2,500-hundred-pound static weight capacity, providing incredible strength and support for your mattress and any sleepers.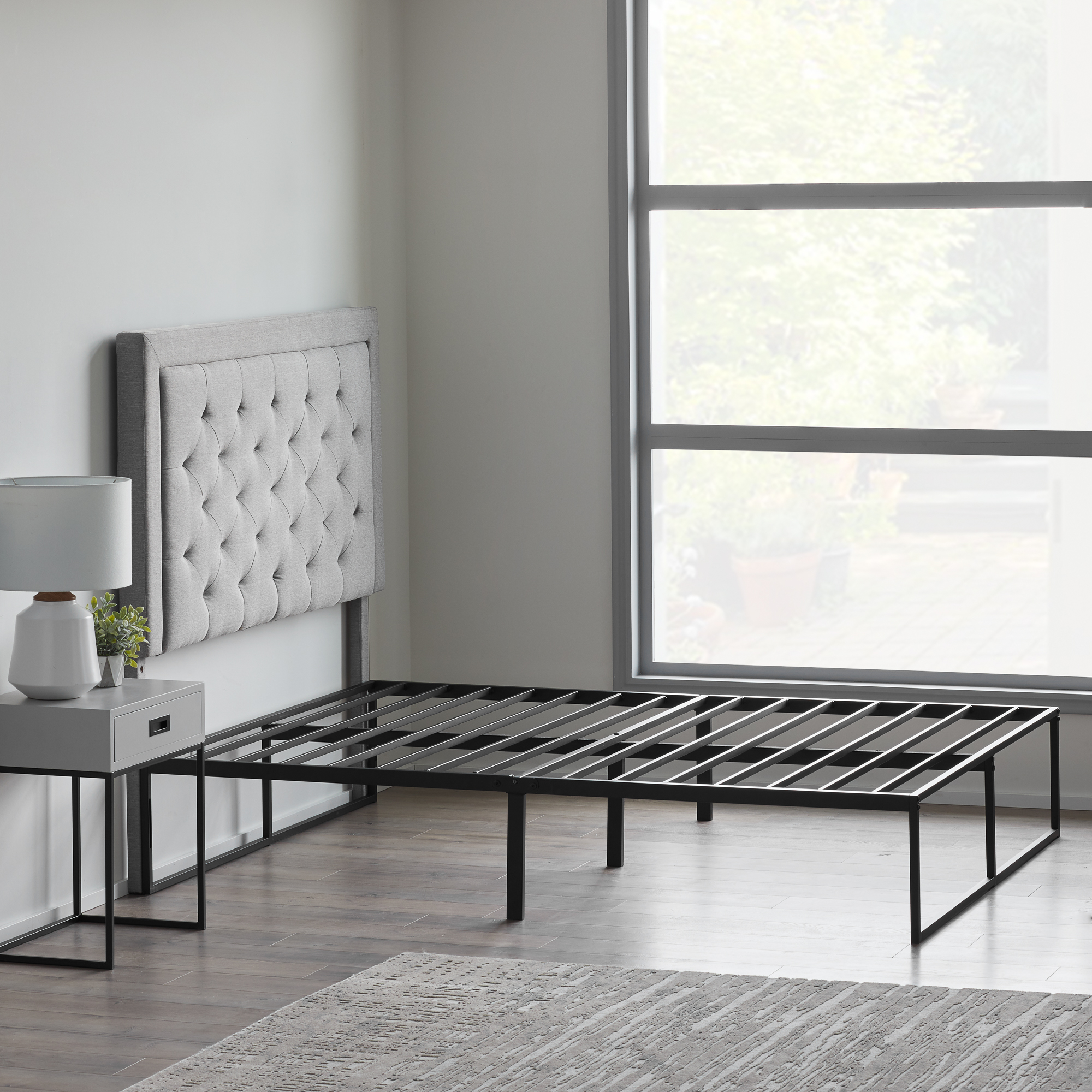 Support, Stability & Silence
A traditional metal bed frame generally has 4-5 small, concentrated points of contact with the ground, using a combination of wheels or legs. The lack of ground contact with traditional bed frames allows the bed to move and shake more easily. If one sleeper rolls over, it can potentially disturb the sleep of another person in the same bed. 
The Weekender™ Modern Platform Bed Frame has full-width contact with the ground in both head and foot of the bed, as well as three additional points of ground contact in the mid-bed area with legs. This provides supreme stability to your mattress; sleepers moving around on the mattress cause virtually undetectable movement in the frame, keeping motion transfer to an absolutely minimum. 
The heavy duty construction, tight fitting padded slats, and extensive ground contact makes the platform a silent component of your sleep setup. No more creaking box springs or squeaky frames.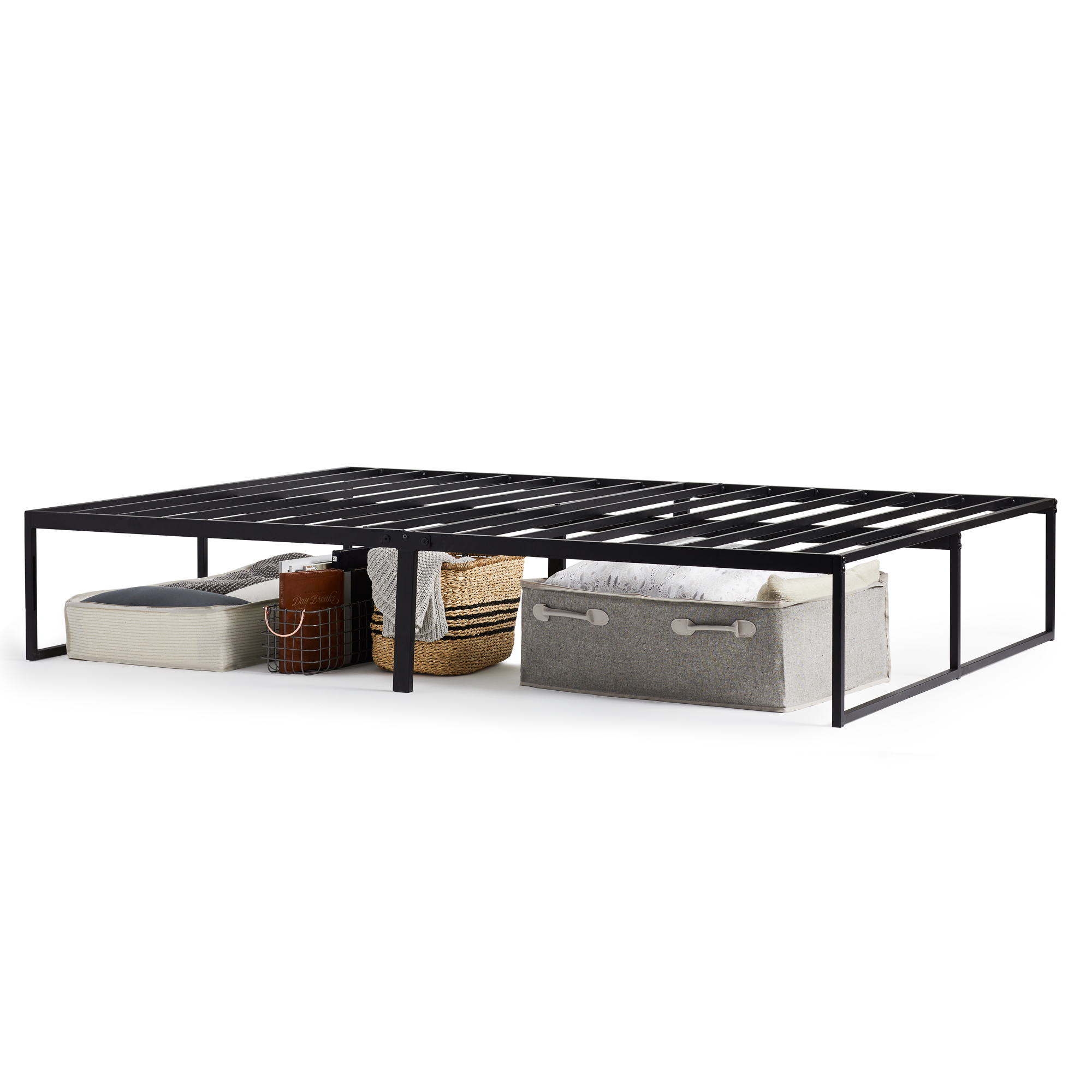 Easy Cleaning, Additional Storage, and No Box Spring Needed
The Modern Platform has 12 inches of underbed storage, offering easy cleaning as well as additional space.
The head of the platform allow you to attach an optional headboard. The attachment area on each side are not screw holes, but rather a groove to accomodate nearly unlimited headboard options with varying attachment spacing.
A traditional box spring provides three key things: 1) support, 2) breathability, and 3) height. The Weekender™ Modern Platform Bed Frame accomplishes all three of these, replacing both a traditional frame and a traditional box spring.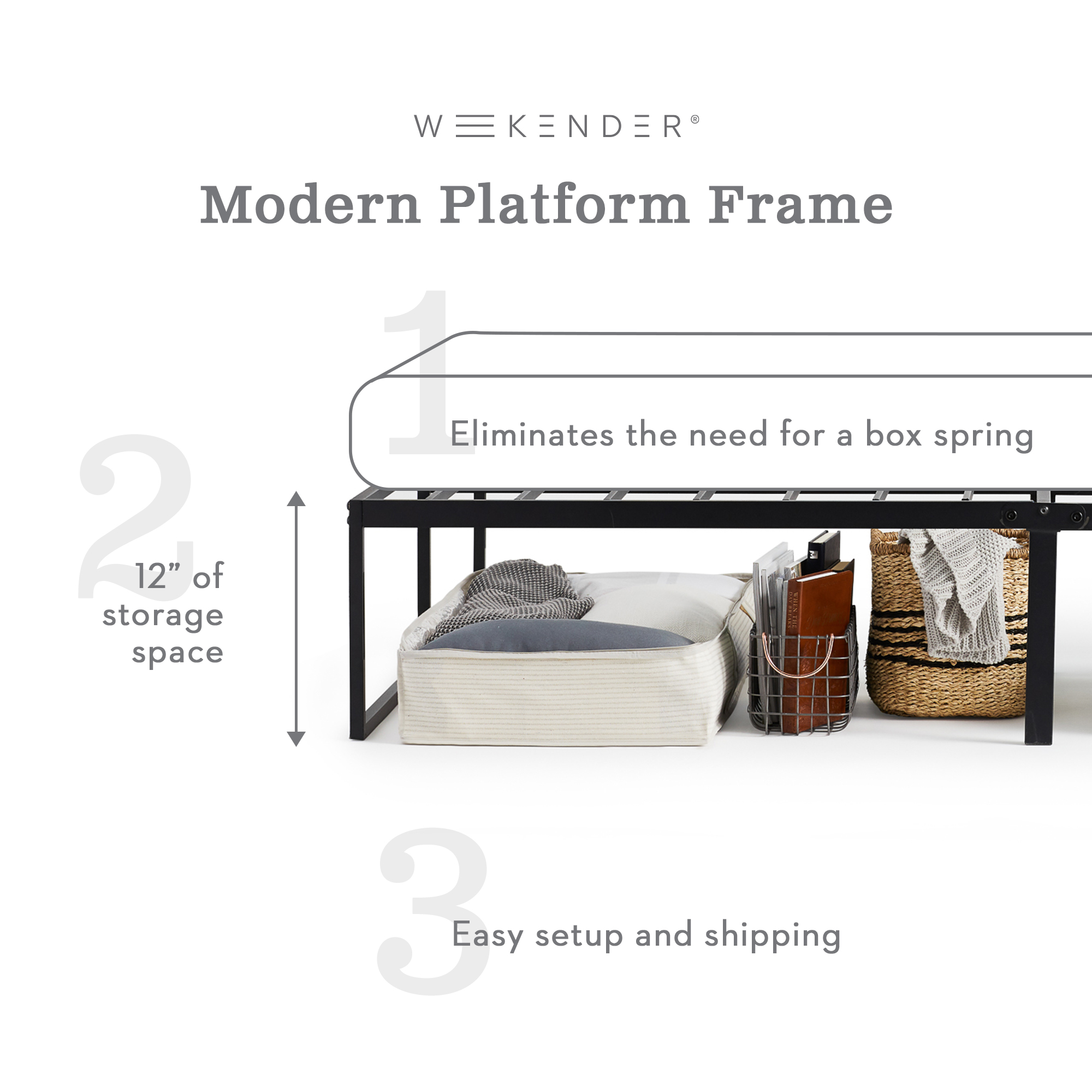 The Malouf Modern Platform Bed Frame comes packaged in an easily transportable box that will easily fit in most vehicles (a king size may require a little more room to transport, but easily fits in any mini-van, pickup truck, wagon, or mid-size SUV or larger). 
You can assemble the frame in 10 minutes, and all tools are included. This makes moving your platform in the future a snap also – no more dealing with heavy, clunky traditional frames or bulky box springs. You can dissassemble your platform in 10 minutes and transport it in the trunk of any standard vehicle. 
Backed by a five-year warranty from a major sleep industry supplier, the Malouf Modern Platform Frame is the perfect addition to your bedroom.